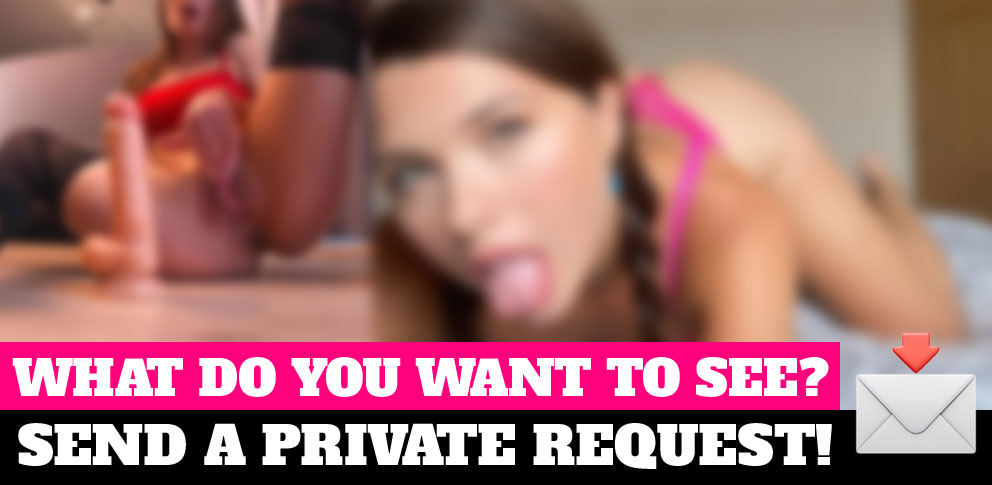 Now Scandalbeauties is even sexier and more fun!
With Private Request you can have unique videos sent to you! Videos made entirely according to your wishes by your favorite girls here on Scandinavia's Sexiest site!
You select who you want to send your Private Request to and press the message symbol in the blog. You then describe what you want her to do and how many credits you want to pay for it!
If the girl approves, you will receive a video sent to you which you can keep for a full 7 days. A video that is uniquely recorded for you! Sounds like a dream huh? No longer!
When you send your Private Request, the credits are reserved from your account - but if the girl doesn't want to make your video, you will receive them back the second she says no. She has 24 hours to answer.
What are you waiting for? Send a Private Request today!